Encinitas, CA - Celebrity/Affluent Personal Trainer Life/Health Coach Update
PUBLISHED ON
June 07, 2023 3:35 AM
Nicole Hansult @ 760-846-2447 - is based in Encinitas, CA and offers exclusive wellness packages to celebrities and the affluent. Personal training, physical therapy, life coaching, health coaching, pilates, combined with travel companionship, provide a holistic approach to wellbeing.
Encinitas, California, United States - June 7, 2023 —
Nicole Hansult presents an all-inclusive wellness package tailored for celebrities and the affluent. Nicole is based in Encinitas, CA. She enjoys working with clients close to her home including San Diego, Carlsbad, Rancho Santa Fe, Leucadia, Cardiff, Olivenhain, Solana Beach, Del Mar, Fairbanks Ranch, La Jolla and can help anyone from anywhere with virtual coaching. Nicole has almost 10,000 followers on Instagram - https://www.instagram.com/nicole_hansultcoaching/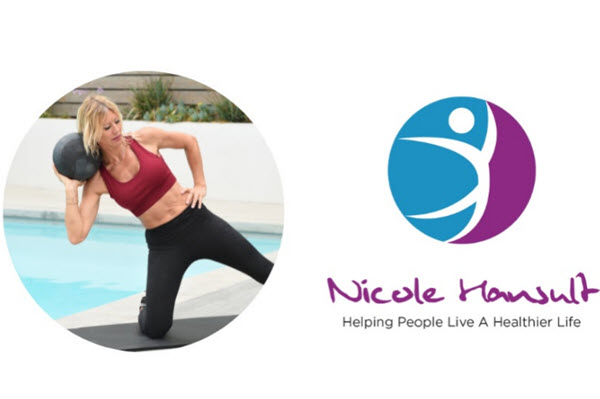 Her business is called Nicole Hansult Coaching. She offers top-tier services for both men and women. With a focus on empowerment, motivation, and mindset, Nicole specializes in various areas, including postpartum recovery ( I would mention this at last )navigating life transitions (like divorce), and building physical confidence.

In addition to her expertise as a personal trainer, Nicole is a qualified life coach who provides guidance and support for women seeking personal growth and transformation. Her holistic approach encompasses health coaching, helping clients establish sustainable lifestyles and make informed choices, even while traveling. 

By promoting mindful eating, changing behaviors and habits, and incorporating Reiki and holistic practices, Nicole assists clients in achieving overall wellness. She understands that maintaining a healthy lifestyle can be challenging while traveling, with time changes, hectic schedules, and the allure of indulgent food options. Nicole's expertise as a travel health coach and her ability to accompany clients help them take care of their health while on the move.

As a physical therapist, Nicole is well-versed in addressing posture, mechanics, injury prevention, and sports rehab. Her corrective exercise specialization enables her to deliver effective solutions for back injuries and sports performance enhancement. 

Her services extend beyond traditional settings, as she also offers travel support as a life coach, physical therapist, Personal Trainer and health coach. This unique feature ensures that clients can maintain a healthy lifestyle and make optimal choices while on the go.

Weight loss is a common concern among clients, and Nicole understands the challenges of implementing big lifestyle changes. Instead, she focuses on small, sustainable adjustments that lead to long-lasting results. By avoiding deprivation diets and weight loss pills, she emphasizes a holistic approach to changing lifestyles, making better decisions, and cultivating sustainable habits. Clients appreciate her dedication to supporting their overall well-being, not just focusing on food, but encompassing all aspects of their lives.

Nicole's expertise extends to specialized training, including pilates instruction. She offers personalized pilates sessions, both in-person and during travel, ensuring that clients can maintain their fitness routines and enjoy the benefits of this popular exercise form.

By consolidating PT, life coaching, health coaching, and physical therapy services, she provides a unique one-stop-shop experience. Unlike hiring multiple professionals who only focus on one aspect, Nicole takes a comprehensive view of clients' lives and offers customized solutions that cater to their individual needs.

Nicole's qualifications, diverse skill set, and dedication to client success make her the go-to expert for celebrities and the affluent. To learn more about Nicole Hansult Coaching and to book an appointment, visit https://nh.coach/ or https://www.facebook.com/nicolehansultcoaching
About Us: Nicole Hansult Coaching offers all-inclusive wellness services for celebrities and the affluent. Nicole specializes in postpartum recovery, life transitions, and physical confidence. With her expertise as a personal trainer, life coach, health coach, and physical therapist, she provides holistic solutions tailored to individual needs. Contact Nicole at 760-846-2447 or visit https://nh.coach/ for more information.
Contact Info:
Name: Nicole Hansult
Email: Send Email
Organization: Nicole Hansult Coaching
Address: Encinitas, CA, USA
Phone: 760-846-2447
Website: https://nicolehansultcoaching.com/

Video URL: https://www.youtube.com/@nicolehansult5678
Release ID: 89099415
If you detect any issues, problems, or errors in this press release content, kindly contact error@releasecontact.com to notify us. We will respond and rectify the situation in the next 8 hours.